We've all heard that exercising goes hand in hand with losing weight. But, for some reason, exercising is more difficult for many people than changing what they eat.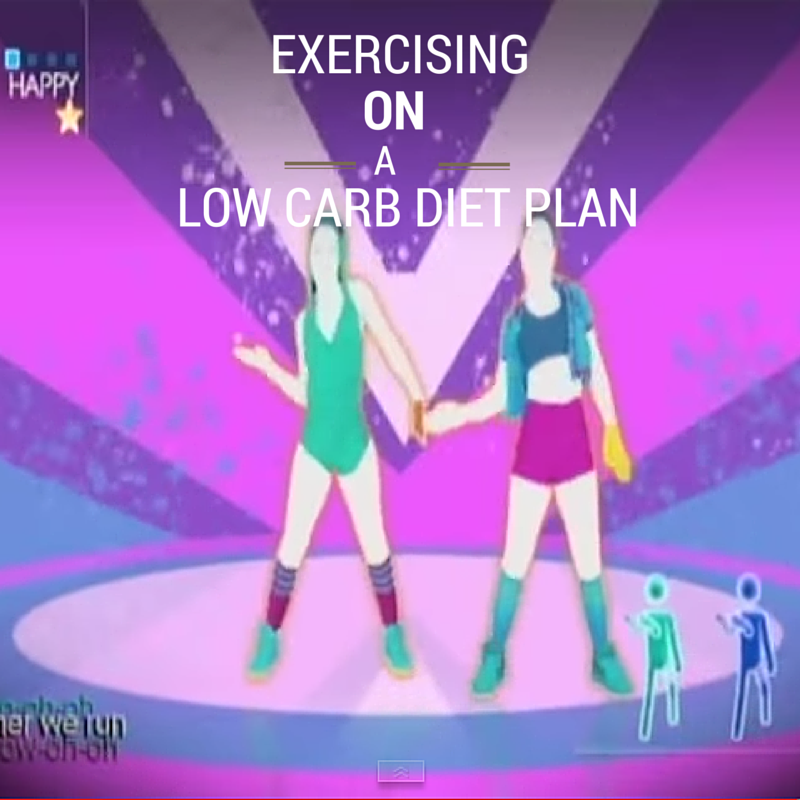 Exercising on a Low Carb Diet Plan
We've been talking about eating a low carb diet, and when you do that, you are consuming more protein. The great thing about this is that protein helps to feed and build your muscles. So making the effort to exercise can really jump start your weight loss efforts.
You don't have to go on a crazy exercise mission! A good way is to just start by adding some walking to your daily routine. Aim for a 15 – 20 minute walk each day and fit this into your schedule. If you are an early riser you may want to walk before breakfast. If not then walk after dinner with your husband or kids, if you own a dog then become the official dog walker!
Because you are eating more protein you should seriously consider doing some form of weight resistance training. This can be as simple as lifting a few weights, you can improvise with soup cans, or doing sit ups and push ups.
If you can't do a pushup, try doing them on your knees. If this is too difficult, and I know it was for me, then you can use your stairs or the wall. Lean back from the wall and perform a pushup. This will help strengthen your upper arms and chest muscles. Believe me you will feel it the next day!
I think my daughter would understand wall pushups better than she does traditional floor pushups, and that they might be easier coordination-wise than traditional style, too. So, this could be something those with special needs can use.
Here's a great example of two target areas using wall pushups.
A good exercise routine would be to try walking at least 3 to 5 times a week for 20 minutes or more. Then on alternate days do some form of weight training. Using your own body weight is good too. You don't have to run out and buy weights!
Doing this and eating low carb will help you lose weight and tone your body at the same time. Perform whatever form of exercise you can, just move more often. Dance with your kids, walking the dog or riding a bike are all great ways to burn calories and fat.
Speaking of dance, we started using Just Dance videos on youtube to dance to. Just Dance is a video game, but my daughter likes a lot of the newer songs on the newest game versions. We don't have the new game versions.
Neither of us is competetive either, so having the game is not the most important part. We use a ChromeCast to show the videos on our living room tv. Then, we just do our best to follow along with the moves and sometimes we just dance silly. There are some dances that are way too fast for me! But, I do my best, pick part of the moves – the upper body, arms or the lower body – and keep going.
We do this about 3 or 4 nights a week after dinner, before bed. With her diabetes, she has to get some movement and this is the only way to do it in the middle of winter.
Here's an example of a Just Dance video.

Eating more protein also helps your muscles from becoming less sore after working out. Being sore the next day is often an excuse to skip exercising that day! Well, not anymore with eating low carbohydrate foods and lots of high fibre vegetables.
A low carb eating plan provides you with more energy so you will be more motivated to work out each day. When it comes to lifting weights don't be concerned about building huge muscles. Instead, use lighter weights and perform more reps. This will burn your muscles out and help tone them.
Eating low carb is a healthy choice for your body. Get the most out of your eating habits by exercising on a regular basis too.