I used to think that I didn't mind stretching my comfort zones, but I've come to see that when it involves my girls, I am somewhat reluctant to step outside the box. When something works, it's so easy to keep doing that, instead of exploring what might be even better. It's where you feel safe, it's where you don't open yourself up to criticism and hurt, and it removes tough decisions from your life.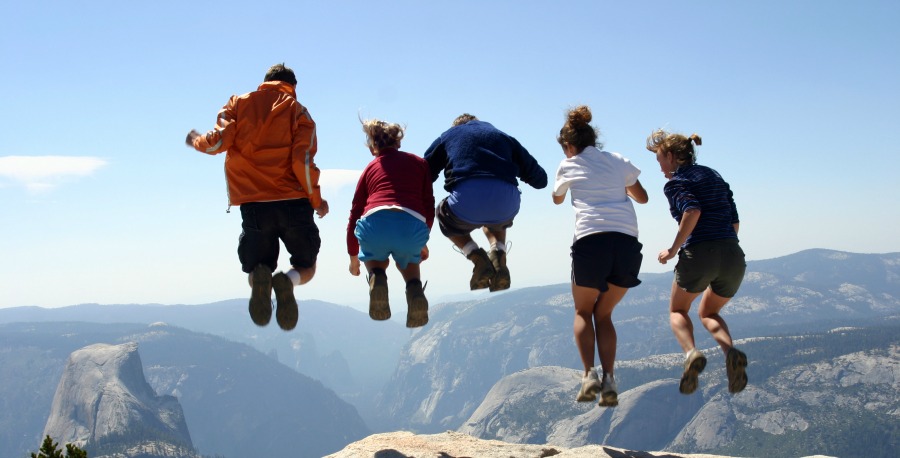 Despite the comfort of staying inside your comfort zone, you're really doing yourself and your kids a disservice by not putting yourself out there. Here are 4 reasons why staying inside your comfort zone is ultimately hurting you:
 It Takes Action to Create Change
School has been difficult for my girls their entire life. It is for most children with special needs. But, sometimes it is harder than others. That's when I have to get out of my comfort zone and try to help them. It's really uncomfortable for me to have to work with the schools, and sometimes the support teams. Often, they suggest the same old things and for me, that's frustrating because I feel like we've done those and they did not work. However, what good will it do to do nothing? I have to stretch, even if it means doing something uncomfortable for me and the girls.
You Can't Grow Unless You Stretch
The first year of sending my youngest off  to day camp was scary. It was scary letting her go to a new school. It was hard for me, so I imagined it was scary for her too. But, that wasn't true. Now, a few years later, she's so much more mature and willing to do things. So am I.
Without stretching outside of your comfort zone, you'll never grow as a person and neither will your kids. If we want our kids to have a chance at a "normal" life, or just to have as much of a life as they can, we have to let them grow and stretch too. Every time you take a small step outside of your comfort zone, you grow as a person and when you grow, your kids will benefit too.
You'll Never Discover Your True Identity
If you stick to what you already know, then you'll never find your true identity and calling in life. Even if you think you've already found it, there could be something you haven't tried that lights you up and introduces you to even more amazing things! Without allowing my girls to do new things and have new experiences, they would not have the confidence they need to stand on their own later when I can't be here for them.
Taking risks also shows you parts of your personality that might otherwise have stayed hidden. They can show you that you're a lot stronger than you ever thought you were. In turn, these new realizations will make it easier and easier to try new things in the future.
Sometimes Holding Back Can Hurt You MORE
There comes a time when the pain of staying where you are is greater than the fear of going somewhere new. This applies to physical, mental and emotional pain. It might scare the hell out of you to let your child go off to camp without you – with people you don't know – in a place far away. But, at some point, you'll feel guilty for not letting her go and try it. She might have a great time and make new friends. She might learn a new skill like painting, or how to ride a horse.
You might need the break. One thing I don't see addressed enough is that parents of children with special needs don't get enough time for themselves. There may come a breaking point for you, and when it comes, I suggest you let your child go do something new even if it's for an hour. It's good for you, and it's going to be good for them.
It's not about taking drastic action and doing everything you're terrified of. It's about taking small steps, on a regular basis, so that your comfort zone just keeps on growing. Good luck!
Where can you grow and stretch your comfort zone?