Every year during the holidays, the ARC of Sedgwick County produces the Lights on St. Paul. This year, they are open November 28 – December 29. 
We've gone nearly every year for the last 5 years. We started going before I even became aware of what the ARC does for special needs kids and their families. But beyond that, it's a fun trip through an entertaining musical display.  Before moving to Wichita, as a child, we always went out in the car or van with family after opening gifts and having dinner to look at the lighted houses in town. Those were some fond memories of Christmas music on the radio and everyone ooing and ahhing over beautiful (and sometimes gawdy) displays.
From the ARC's site: " nearly all of the displays and features are handmade by our volunteers. We couldn't have done this without hundreds of exuberant volunteers sharing their talents and energies – giving thousands and thousands of hours to make our display bright and to brighten the lives of those we serve.

This amazing event is possible because of the community's wonderful support that enables us to improve the quality of life for more than 7,000 individuals ages 5 through adulthood who are living with intellectual and/or developmental disabilities, such as autism, Down syndrome, epilepsy and cerebral palsy.   "
In fact, the high schoolers at the new school my daughter is attending went to help set up all the lights last month! I didn't know that's what they were doing, but Nove told me that's where they went while her two classmates (who are highschoolers) were gone on volunteer day.
Here are some non-professional photos taken from a slow moving car through the display.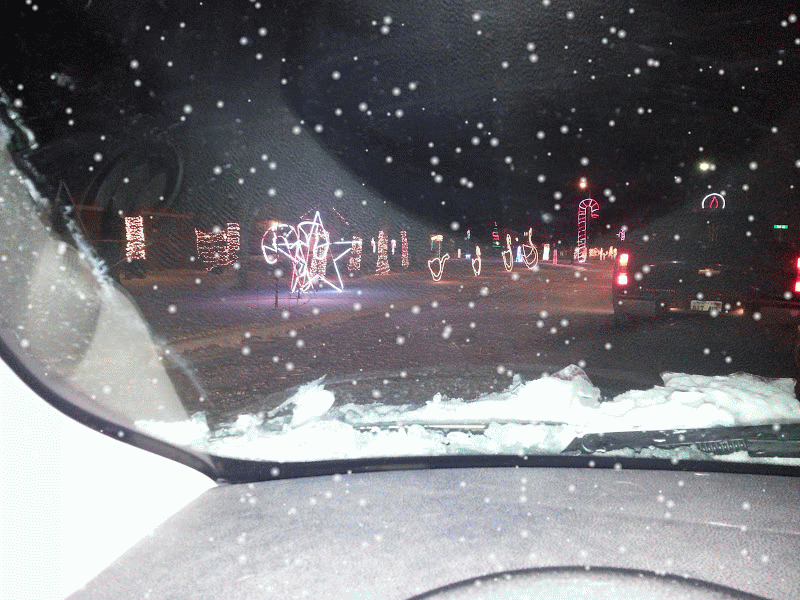 It wasn't really snowing – but I thought the photo looked good this way.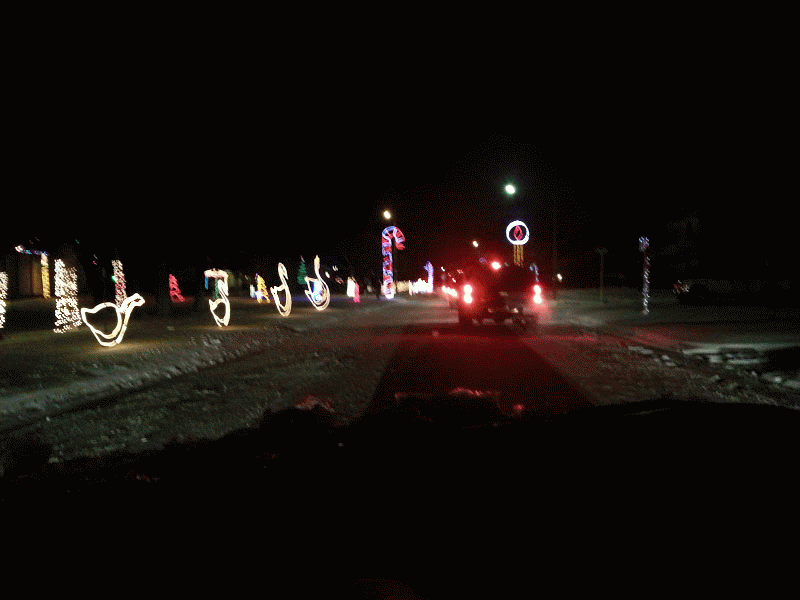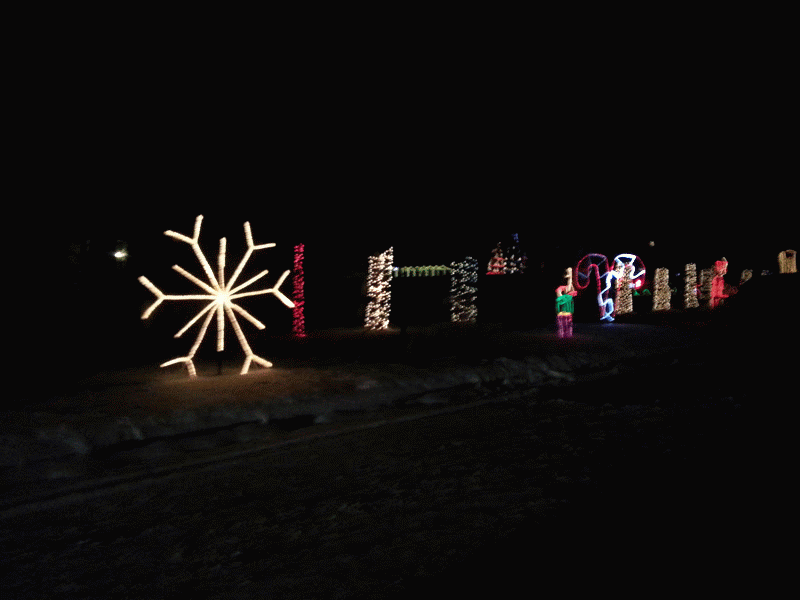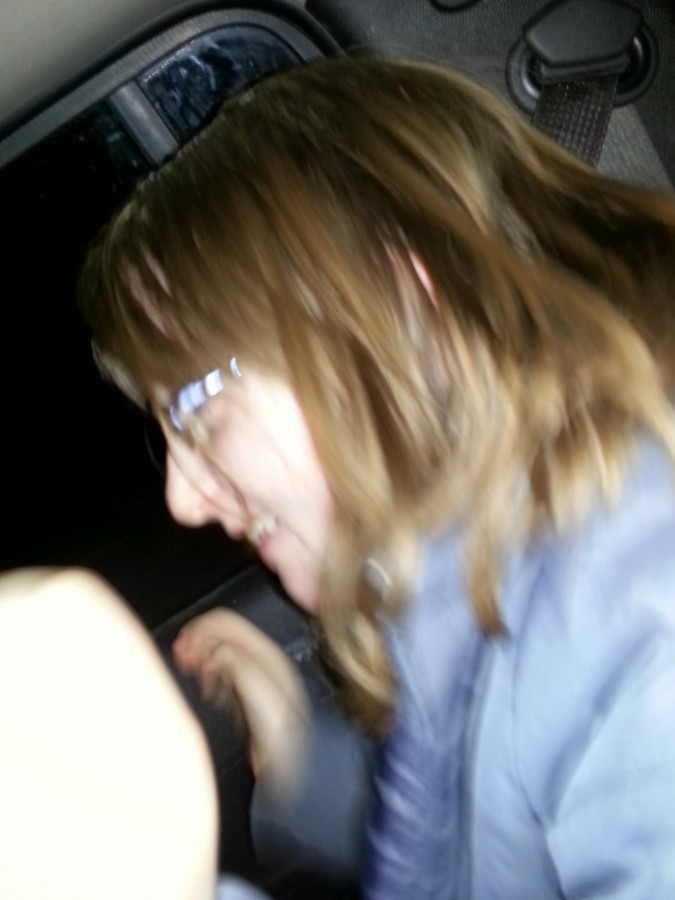 Nove was having a good time!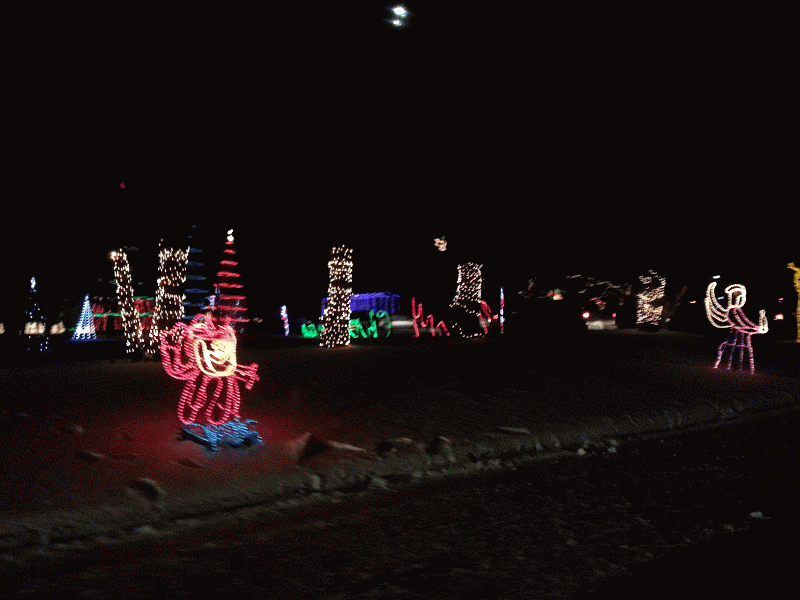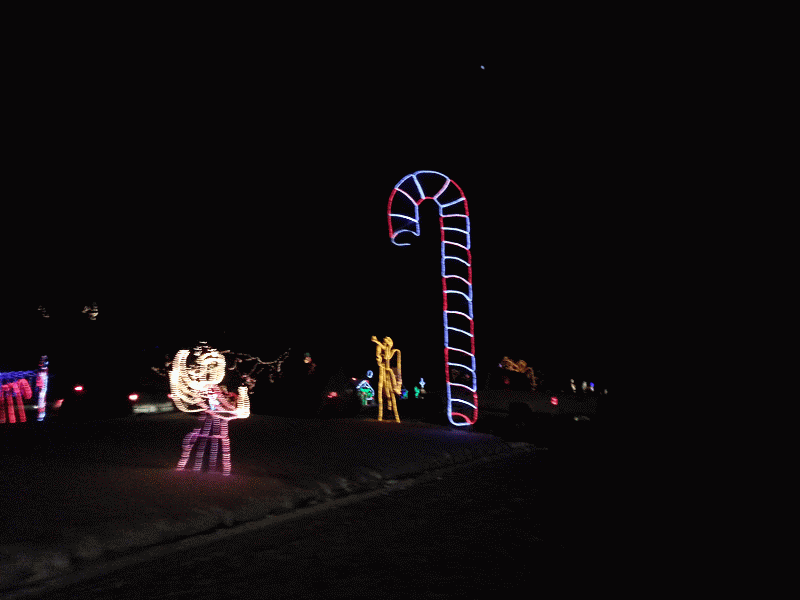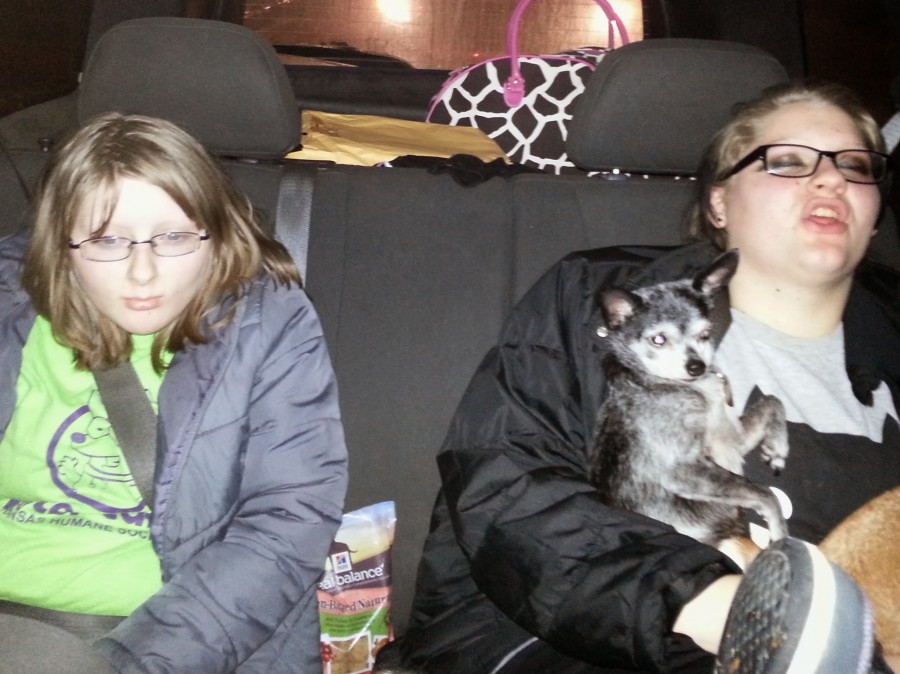 This is what happens when you take a photo without warning your kids! Ha ha!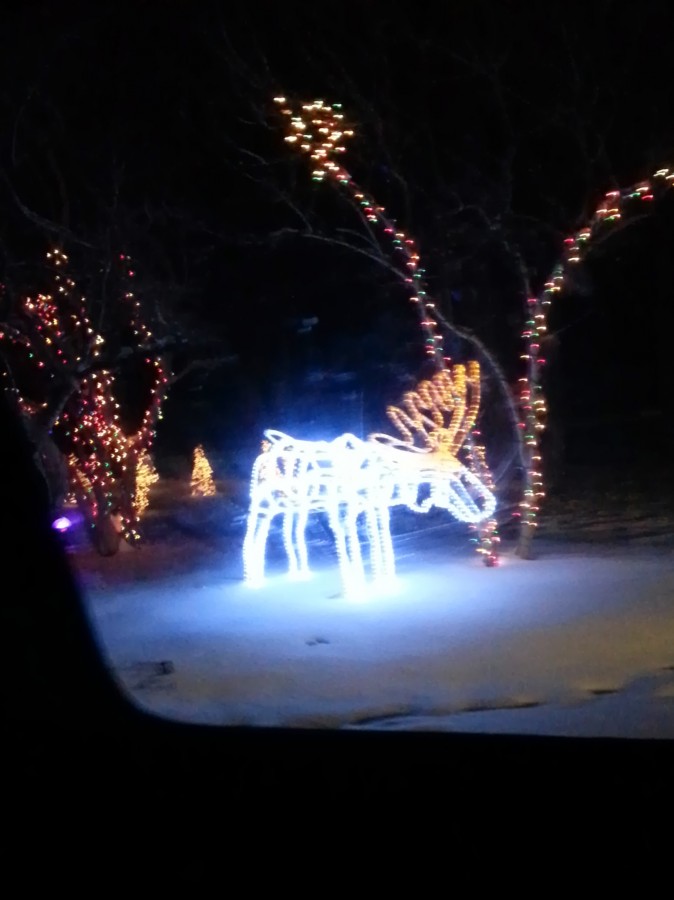 Look, Ma!, it's a CrisMoose!
What are your favorite holiday traditions?