As you can hear in the video, my daughter said that the books are mixed up with boys and girl's books in each set because some girl's like super heros too. We have been sent all these books to review and there's no way that we can do them all! So, we would love to hear from all our winners about their experience with the books that they win. We would love to have you come back here to comment on the post after you've gotten your books and read them.
My daughter read one to me in the car on the way somewhere a couple days ago. It was way better than listening to the radio again!
GIVEAWAY!
4 Winners will be picked by Monday, April 14th and will be announced here on our Blog, and on our facebook page and on our pinterest account.
Winners will be picked from all entries through the rafflecopter app shown at the bottom of this page.
Rules:
USA mainland entrants only.
Winners have 3 days to respond via email/facebook with mailing address or another winner will be picked.
Play nice! We are mailing these books out of our own money. Disney is not sending them.
This Is a level 4 and above set of books. 4 books total.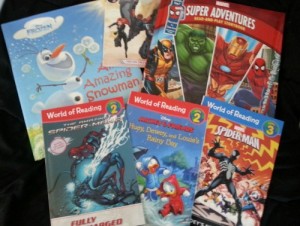 This set of books is for reading level 2.
Set of 6 books (includes one level 3).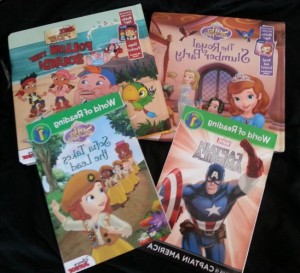 This is a level 1 reader set of 4 books.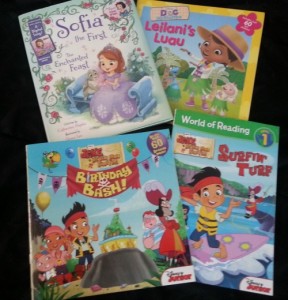 This is a level 1 set of 4 books.