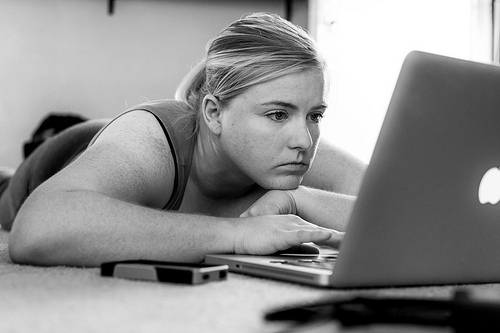 Homework is now Home Work
My 15 year old recently made a change from a regular brick and mortar high school, to a mostly online school. It was not without a lot of research and meetings, and I'm hoping that it's going to work well for her issues with homework and time management related to her ADHD and Depression.
Our kids today are finding that they have so much homework to get through each night after having been in school for 8 or more hours daily. I can't help her with many of her subjects since they seem much harder than what I did in high school and many of them are not topics that I utilized in my daily life since graduation.
While research says that parents and siblings  are the first line of help for students, sometimes the topics are beyond what we parents actually know.  Most parents try to see if their students are struggling, but sometimes its hard to tell for certain. My daughter doesn't want to ask for help sometimes – often times. So, it wasn't until she was already failing classes, that I knew she needed help that I couldn't provide for her.
A big difference between the regular school and the e-school so far has been that the e-school staff continuously tells us to ask for help. That was not the case at the local school. My daughter said that when she went in for help before or after school, as instructed by her teachers, that the teachers would not be there or would be busy with someone else, not giving her attention or the help she desperately needed.
This first week of e-school has been full of trouble, both in technology and in class levels. But, there was always someone to reach out to, and a teacher even called her to follow up. We never had that kind of accountability with the regular school.
While I'm not teaching her, or even managing her lessons like a homeschool situation, I do know what's going on and can see where she's at and how she's working. All I have to do is walk into the other room to see what she's doing on her laptop. Proximity is often as important as knowing the answers. My just being there has helped her stay on track, and stay focused.
Because I know my daughter, and because I have some coaching skills, I've been able to help her determine how to handle it when she's unsure of what to do. More than once, she's come to me and said "I'm having trouble with this!" and I've been able to say,
what part of it is the problem?
Who can you ask for help?
Who have you already asked for help?
Too much Too Soon?
Our transition would probably have been easier if she weren't transferring at semester change and starting on the bowling team at the same time.
She's feeling overwhelmed by her split up schedule. She goes to the local high school at 11 for choir, then comes home for a couple of hours, then has to go to bowling practice for a couple hours. If travel time didn't take so long in between, it would seem much more manageable, I'm sure. 
With both of my kids, it helps that I know what's specifically going on in their school day. My younger daughter, the one with autism, can't always remember what happened without some specific idea to jog her memory. So, If I ask, "what did you have for lunch today?", she likely could not remember, but if I asked "Did you have hot dogs for lunch?", she would probably be able to say "no, we had pizza."
With my older daughter, if I understand what her schedule is like, it's easier for me to help her make a plan, stick to the plan and follow up when something doesn't work out.
I've done my best to always reassure both my girls that they can learn whatever they want. It might take longer, and it might be a little more difficult than it is for others, but they can do it. Sadly, the older generation, my mom's generation, was told they were stupid – or slow – and if they didn't get it right away, they weren't going to get it.
The system of this e-school is that everything is listed in her online account. She can view by the week or month what's due and that visual helps her manage it all. It also allows her to work ahead if she wants.
So, what have I learned from this example?
Some schools suck.
Some schools actually give a damn about the kids doing their work and succeeding.
Understanding and knowing what your kid's daily schedule is, will help you help them.
Follow up with them and the teachers is important.
Plans are important.
Communicate in any way that works. Texting, emailing, phone calls, post it notes, and whatever else will work for your kids and for you.