A few years ago my then 11 year old daughter was diagnosed with type 2 diabetes. Type 2 diabetes can be largely controlled through foods and excersize. But, the information out there is a bit confusing. We chose the low-carb diet plan to help control her blood sugars. Sadly, her medicines are what cause the bulk of her diabetes. They make her hungry and want to eat almost constantly.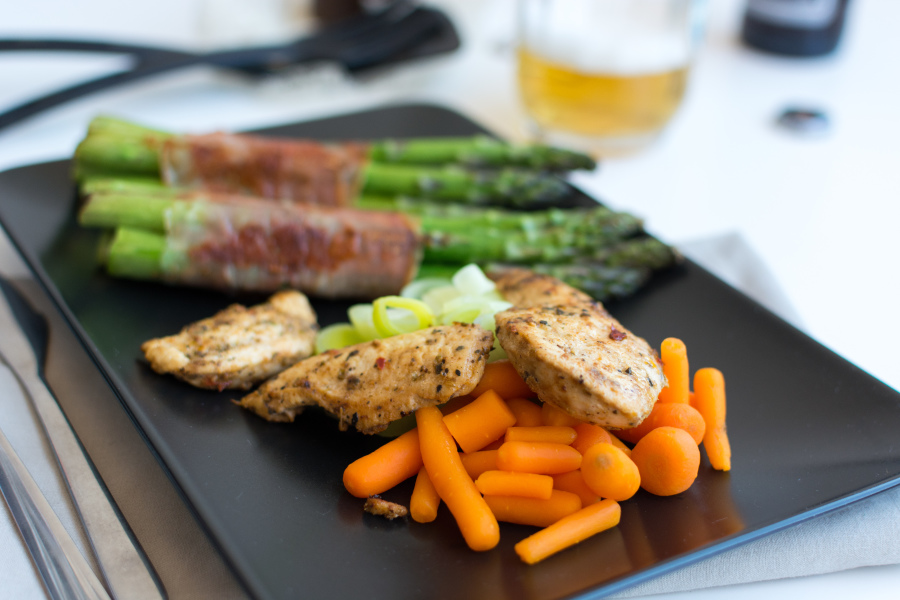 It took a ton of research and lots of online groups to get an understanding of how to eat low-carb because I was trying to learn about diabetes at the same time. However, low-carb is actually a great way to eat for someone who needs control over their blood sugars!  It's actually pretty easy, depending on what your goal is.
Here's some valuable information for getting started with a low carb eating plan.
How to Start a Low Carb Healthy Eating Plan
When starting a low carb healthy eating plan it can be a little confusing about what you should and should not eat. For many people eating low carb consists of cutting down on your intake of starchy foods such as bread, rice, potatoes and pasta. While this is a good way to start there is a lot more to eating low carb than that!
One of the easiest ways to start eating low carb is to follow one of the many popular low carb diet plans.
*  Atkins
* The South Beach Diet
* Protein Power
* The Paelo Diet
If your main goal is to lose weight, not control health, then at first, your basic goal is to eat no more than 20 grams of carbohydrates during the first two weeks. This will give you optimal weight loss results. Some people have been able to lose as much as 1 pound per day following this method. However, this will also directly affect your blood sugars. You might actually find a dip in your sugars, so be prepared for that too. 
If the above method is a little too restrictive cutting back on white sugars, white flour, potatoes, rice, potato chips and other starchy foods will have a huge impact on your weight. In addition, you will just feel that much healthier and alive!
After the first two weeks, you can increase your carb intake slowly up to 45 grams. This allows you to add more variety into your diet. At this point, you can also include fresh fruits and foods like peanut butter.
In fact, you may be a little surprised at some of the foods which you can eat. For example, you can eat more protein and even 1oz of cheese per day!
Aim for a balanced diet and include as many fresh foods as possible. Personally I try to stay away from foods which have labels with names I can't pronounce. You just don't know what you might be putting into your body!
Each day you want to include protein, high fiber, fats and carbs in the form of vegetables. By doing this, you are forcing your body into burning its own fat resources for energy. One huge side effect is that your energy levels will be more consistent. You won't experience that loss of energy and feeling downright tired moments anymore.
There are actually great substitues for the stuff you normally eat. You might have to bake or cook a little more than normal, but if I can do it, you can too. I hated cooking before this way of eating became necessary.
Why a Low Carb Diet Works
Carbohydrates are one of our main sources of fuel and energy. You have probably heard of marathon runners stocking up on carbs before a big race! The problem with carbs is that many sources are loaded with sugar and starch. This can really affect your blood sugar levels and cause those energy dips.
Instead, when you switch out sugary carbs for high fiber vegetable carbs you are balancing your sugar levels. Your body has no choice but to start using your own body fat for energy. The result – you drop loads of weight in a short amount of time.
A good benefit from this besides losing weight is that you'll see your cravings diminish. You will also experience less hunger pangs and will feel full sooner.
Keep in mind, this isn't really a diet in the sense that you use it only to get rid of some body fat. This is a way of life for someone who is diabetic and needs to control their blood sugars to avoid coma, stroke and heart attack.
Have you considered or do you eat this low-carb way?