A few weeks ago we ventured all the way across town to another suburb where a new, very special, coffee house was opening. Special? Yes, because it is owned and run by mothers of adult children who have autism and special needs. I've included my own photos of our day out, but also 2 videos from local news stations that include interviews with the owners.

The story was inspiring to me because, of course, I'm also that kind of mom. My youngest daughter has autism (and a  host of other neurological, emotional and behavioral conditions). But, I mostly went to see the architecture.
I'm a huge fan of old houses, so seeing this old house restored and modified to become a very cute and updated business was the real reason I wanted to go.
While I did not get a photo of the front door, I wish I had. One of the employees, the one who lives next door, was opening the door for guests and being the most phenomenal greeter. He really made us all smile. While there, we met two other gentlemen with special needs who also worked there and they were very kind, though a little less outgoing than the door greeter.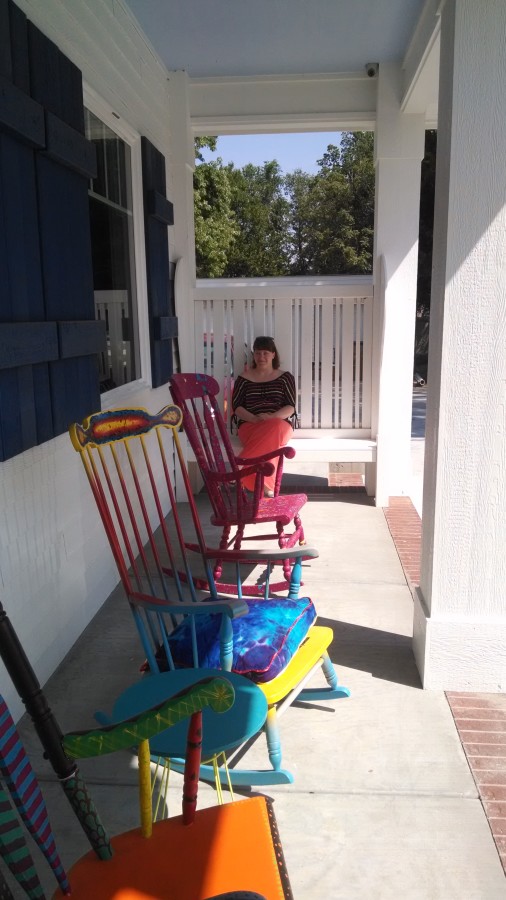 My mother and my youngest daughter went with me. Nove, my daughter, is always happy to find new things to eat and drink. She's pretty adventurous when it comes to that kind of thing. When we told her they had a bakery too, well that was all it took to get her in the car and telling us to "hurry up, mom"!
Here's the stairs leading to the 2nd level. I love the inspiration on each step!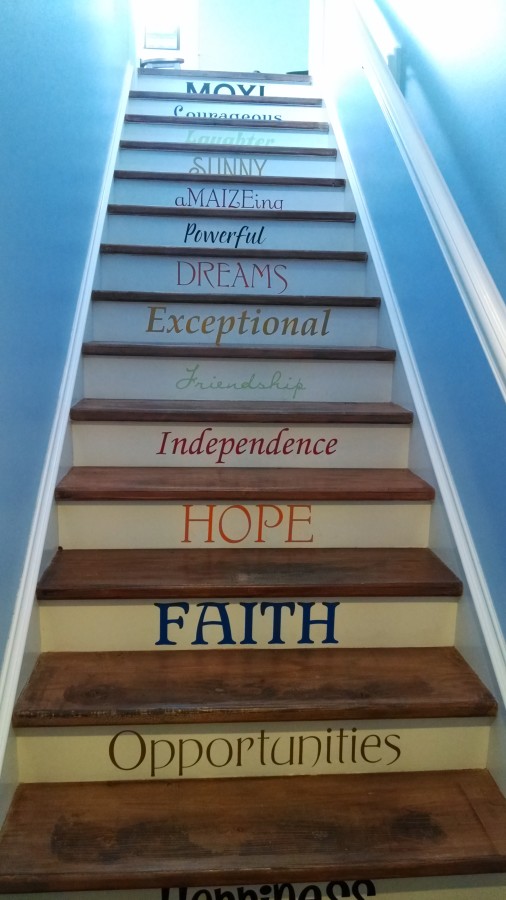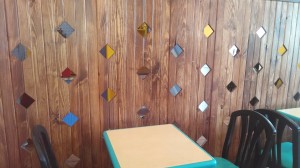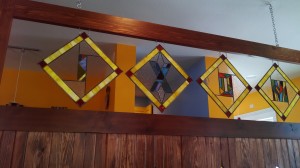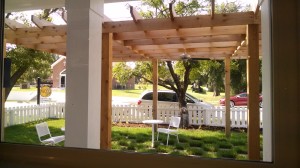 I didn't get as many photos downstairs as I'd like to have. The place was BUSY! But, I got plenty from the 2nd story area and the bathroom up there. Yes, I took photos of the bathroom because I like a nice bathroom – leave me alone with my bathroom photo collection, will you!
The upstairs area is a pretty periwinkle blue/purple color. While it was visually relaxing, the acoustics were horrible. My mother, my daughter and I all suffer from sensory processing disorder issues and the amplification of the voices and even just the noise made by setting down a cup or saucer was too loud and overwhelming to stay for long. My daughter wasn't as grumpy as she looks in the photo below, I promise. She enjoyed herself.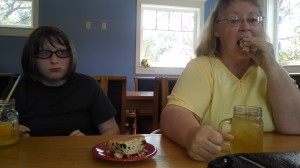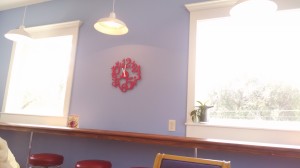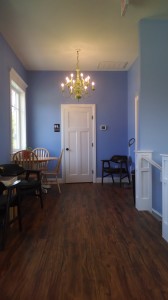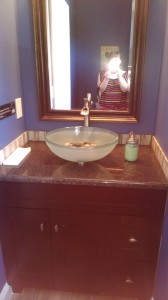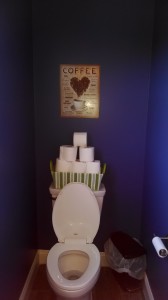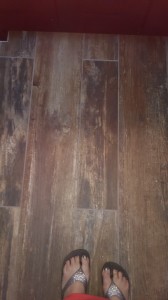 Another great thing about visiting Moxi is that there is a great park close by with lots of sensory play equipment. We stopped by there after we were done eating our scone and drinking our beverages.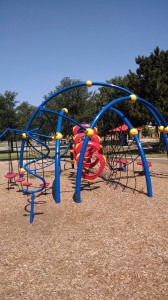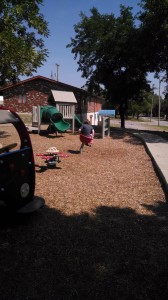 I'd love for this to be closer to home for us. I can see working there (with some headphones on) or going for breakfast on days off from school for the girls, but it's simply too far away to go on any kind of a regular basis.
One thing that the mom in the video points out – is that they weren't sure their kids (adults) would be excited about the shop and have motivation to go to work. I totally get what she's saying. Sometimes, even if our kids are excited one day, the next day is a new story. I hope that it continues to be something they all enjoy and that it works out financially.
It would be even better if they would build one on our side of town.
You can visit Moxie's website for more information; www.MoxiJunction.com