Spiderman has always been a big hit and is still one of the most popular superhero costumes available even years after the first movie was released. I took my girls to see The The Amazing Spider-Man 2 a month ago and while some of it was a bit scary for my youngest, it was fun and had some great themes throughout.
So, it's  no surprise that the costumes are very popular this Halloween!
The Best Amazing Spiderman Halloween Costumes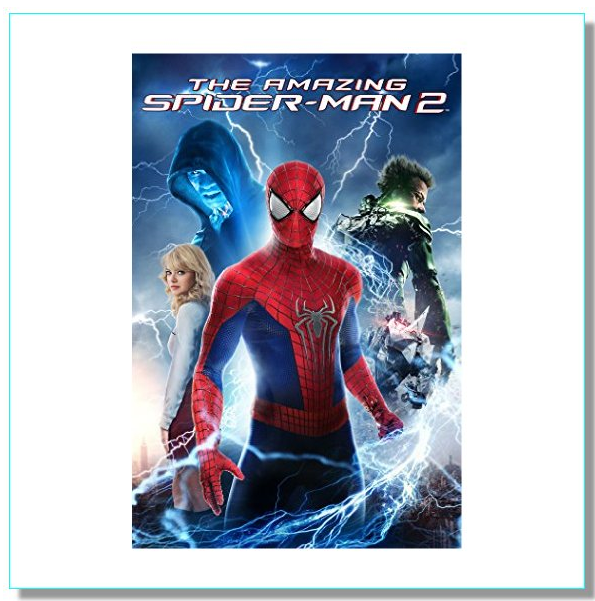 Red & Blue Spidey
Like in the movie franchise, you'll find that the jumpsuit for this outfit is red and blue with a large black spider on the chest. Along with the jumpsuit, you'll also receive a mask for concealing the identity.
Many Spiderman costumes come with boot covers included. This allows you to wear a pair of shoes that you're already comfortable walking in, but to help them blend in, look for shoes that match the boot covers. All you have to do is attach the covers and you'll be ready to go.
Some of the costumes you can get do include gloves for Spiderman but some don't, so you should look carefully to see which ones have these before ordering. If you want to go for a more realistic superhero look, you can also grab web shooters. The web shooters will allow you to spray water or string.


The Amazing Spider-man Movie Classic Costume, Red/Blue, X-Large (14-16)
The Amazing Spider-man Movie Muscle Costume, Red/Blue, Small
Spider-man Costume – Adult Large
Black Spidey
If you don't like the usual red and black costume, you can get the all black costume that consists of a jumpsuit and a hood. This costume was made popular from the movie when Spiderman wrestled with being good versus being bad.
Black Spider-man Costume – Children's SmallBUY NOW
Black-Suited Spider-Man Child Gloves Size One SizeBUY NOW
Black Spider-man Costume – Adult LargeBUY NOW
The Heroine – Gwen Stacy
Another character you or your child may enjoy dressing up as from the Amazing Spiderman is Gwen Stacy. Gwen is Peter Parker's love interest in the first and second Amazing Spiderman movie.
A costume for her would involve a white lab coat with the Oscorp logo, a short dress, and cute glasses. You'll also want to make sure you grab a blonde wig and black headband.


Deluxe The Amazing Spider-Man Adult Gwen Stacy Wig & Accessory KitBUY NOW
Disguise Sexy Gwen Stacy Spider-man Cosplay Halloween Costume XLBUY NOW
The Bad Guys
What if you don't want to be one of the good characters on Halloween? Then you can choose to play Electro, a villain from the Amazing Spiderman. In the movie, Electro is an ordinary engineer that develops superpowers after an accident.
A costume for Electro would feature a black hoodie and blue mask. Some Electro costumes may even light up, making this a good costume choice for nighttime wear.
Rubie's Costume Men's The Amazing Spider-man 2 Adult Electro Overhead Deluxe Latex Mask, Multi, One SizeBUY NOW
The Electro Hoodie with White Led Light and Terror Mask New Halloween Suit 2014 Size XLBUY NOW
The Amazing Spider-man 2, Electro Deluxe Costume, Child MediumBUY NOW
The Green Goblin is another beloved villain that's fun to dress up as. A costume for the Green Goblin would have a jumpsuit. This jumpsuit may vary in color, but most of them are the green like you see in the movie.
Some of them come with the goblin mask and you can get these in adult sizes. There are also accessories sold separately that you can get to add to the costume.


The Amazing Spider-man Lizard Classic Muscle Costume, Green/Tan, MediumBUY NOW
Superhero Green Goblin Costume Spiderman Normon OsbornBUY NOW
Forum Novelties Men's Gremlin Monster Costume Mask, Green, One SizeBUY NOW
Are your kids (or you) dressing up as Spiderman characters?