Nove is out of school for two weeks starting yesterday. It's been a busy two days already, with lunch out yesterday with me and her "step-dad". (we aren't married and don't live together, but have been together for 13 years). Today, we wanted to try a new restaurant, but to make it fun we went to the mall first. Check out what she talked me into buying, and how the restaurant turned out.
The Mall At Christmas Time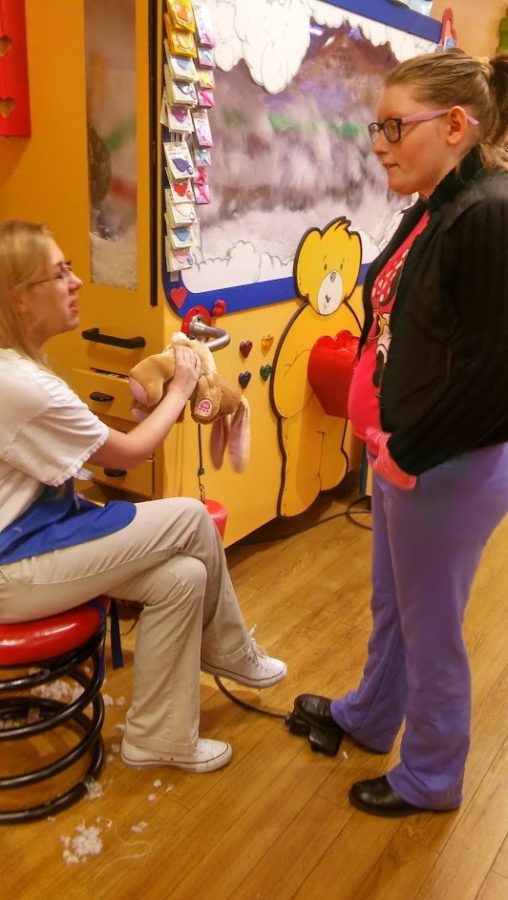 I wasn't sure how busy the mall would be, but it wasn't that bad. In order to go to the mall, Nove thinks it means we have to visit Build A Bear Workshop. Usually, visiting is okay and we don't have to buy anything, but today, she let me know before we even left the house that she wanted to buy something.
I didn't promise anything, but in the back of my head, I was debating whether to use her gift certificate or not. I bought a gift certificate through www.mygiftcardsplus.com for Build A Bear Workshop because they offered 100 bonus Swagbucks when you bought gift cards through them.  Click through the link to learn more about why Swagbucks is awesome to earn free gift cards or money.
When we got to the mall, it was the first place we had to go. Of course. 
You never know from one minute to the next if Nove will engage with her surroundings, or in what way it will happen. Today, she actually had a conversation with the lady who fills the animals. Nove chose a bunny, because one of her favorite Youtubers, Gracie, has one. This bunny even got the same name – Jenny Bunny.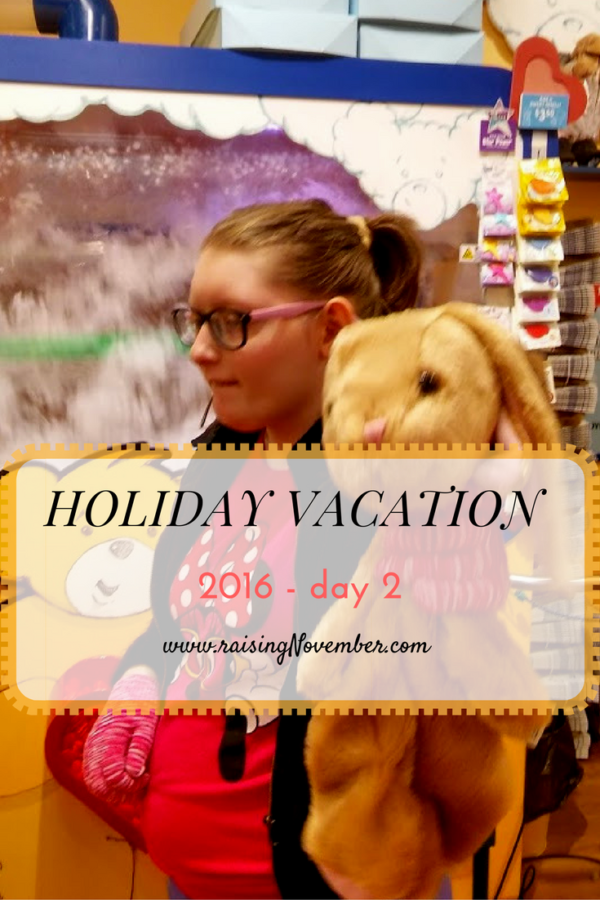 Not only did Nove talk to the Bear Builder, but she did the whole heart actions routine before putting the heart inside the bunny. The lady asked Nove to take the little fabric heart and rub it between her hands to give the bunny a warm heart, then to rub it on her nose so the bunny will know her (nose/knows), and then to rub it on her back because the bunny will always have her back. Then, she held it to her forehead and made a wish before inserting it into Jenny Bunny's body and letting the lady sew her up.
It's rare to see Nove with such a big smile. She was giddy; jumping in place from excitement and joy.
This is Nove not only smiling, but with her hair up in a pony tale! That never happens, but the static from the dry snowy air has been making her hair stick to her face and annoying her. This is day 2 with her hair up. I am personally soooooo excited for this!
So, after air washing and brushing her bunny, we checked out and then she got her bunny dressed. We made a trip around the mall, looking at the toy store and the gaming store too. By then, she was hungry, so we headed across the street to the restaurant.
Lunch At Mediterranean Grill
We both love hummus and it was awesome here. They also brought out these biscuits while we waited, but I'm not sure what they were. They were dense and slightly sweet. The hummus was so good, Nove ate it with her spoon when we ran out of bread to dip with!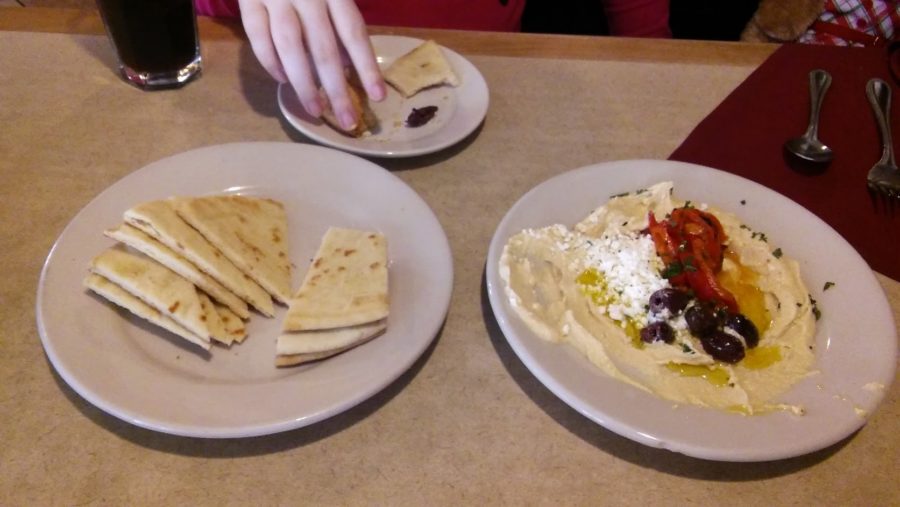 And it was so good, that she had to share it with Jenny Bunny.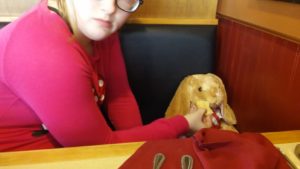 I haven't had Mediterranean food in a while, but this was probably the best I've had. I ordered the lamp kabob with tabouli salad (or was it fatoush?). There was so much food! We ended up taking home two take out boxes.
Nove ordered the four cheese pasta which was good too. It had some exotic spices and pine nuts on it.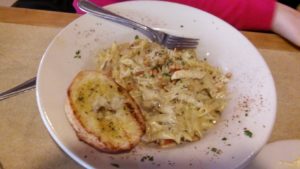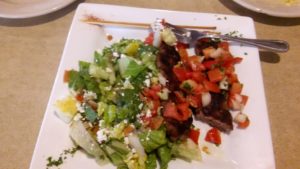 I paid for the whole thing using a Groupon that I bought using the same special Swagbucks bonus that I got with Nove's Build a Bear Worshop gift.
Your Vacation?
Tell me what you do on your school vacations! I want to know how you spend time off with your kids and how you manage your sanity when the kids lose their routine.
Leave a comment below, please.