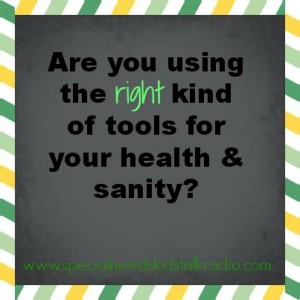 We all know that parenting can be the biggest challenge in our lives, or it can be the biggest reward. Sometimes, we are all brilliant and parenting "the right way" just flies out of us like we knew it all along! However, that's not usually the case. We can learn how to be better more of the time by using tools, and learning techniques. They don't have to be hard! I promise.
#1 Classes or Training
As I shared a few weeks ago here, Conscious Discipline post, someone can often show you physically or help you "hear" a new way to think about your situation and why your kids are behaving they way do. Even better, is that a program like Conscious Discipline can help you figure out why YOU are behaving the way you do through their books, live seminars, or the many video taped sessions of the live instruction.
Conscious Discipline: 7 Basic Skills for Brain Smart Classroom Management
Easy to Love, Difficult to Discipline: The 7 Basic Skills for Turning Conflict into Cooperation
Conscious Discipline Live! DVD Set
Love and Logic is another great technique that is easy to access and that many parents and educators love. In addition to parenting books, audios, and videos, Love and Logic holds successful seminars across the country for a reasonable price. What I love even more is that they have tailored their techniques to kids with special needs and specific behavioral challenges also.


Love & Logic Solutions for Kids with Special Needs
Parenting Children with Health Issues and Special Needs: Love and Logic Essentials for Raising Happy, Healthier Kids
Meeting the Challenge: Using Love and Logic to help children develop attention and behavior skills
Getting Special Needs Kids Ready for the Real World: Special Education from a Love and Logic Perspective
#2 A coach or mentor
I can speak from experience when I say that having a kind and patient coach who will listen without judgement, and then can help you assess what your choices are, and what your emotions are doing to you, is worth its weight in gold!
However, having a good friend or another parent who understands the extra difficulty involved with raising a child with special needs can also be a life saver.
Where can you find a mentor or coach? Well, if you attend a church, there is likely someone there who is willing and able to lend you an ear and maybe even do more for you through the community. Perhaps your child already gets services through a mental health organization in the area? Ask them if there are any adult support groups or councilors that you can also work with.
I'd also like to remind you that both Julie and I are certified coaches, and we both have at least one child with special needs. We've been there, done that, and have the scars to prove it.
Because of experiences as parents and as coaches, we love to give a leg up to other struggling parents – and parent who aren't struggling, but want to do more with their life!
Just contact us about a free session.
Parenting can be a daunting endeavor at times and it doesn't hurt to get a little help from where ever you find it.