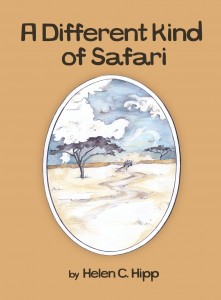 Our guest today on the radio show was author Helen C. Hipp who wrote a book called A Different Kind of Safari, based on her son's experience with a heard of hippos while on safari in Africa.
Helen's son Ray alone with Rose, the hippo, are the stars of the story and Rae recently recorded the audio version of this book!
Rae is now an adult living with aspbergers, but was a 14 year old while on the trip that inspired the book.
You can find Helen and her book at the following places:
I love the graphics that were created for the book – you can see them on the book's website! http://www.adifferentkindofsafari.com/
The book's facebook page: https://www.facebook.com/pages/A-Different-Kind-Of-Safari/448154108587370
Contact Helen here: http://www.withinulifecoaching.com/  and here: https://www.facebook.com/helen.hipp.3
You can also buy A Different Kind of Safari

at amazon and Barnes and Noble.
Please take a listen to the show by using the player below, or visit our show page to listen, then check out our other interviews!