Life has gotten crazy around our house again with trips to Occupational Therapy, camp, switching therapists, hormones and……well, you get the idea. Something I've wanted to do for a while now is hook you up to other bloggers that talk about their own experiences with special needs.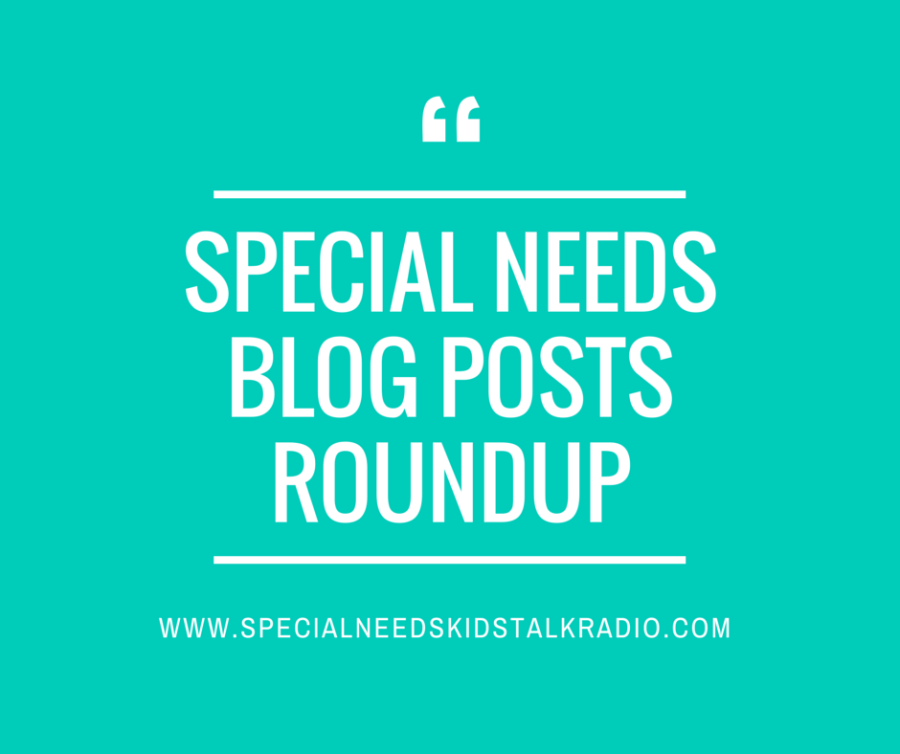 So, here's the first of many round up posts about special needs parenting along with why I picked each one.
Homeschooling or Not?
For years, I knew that I could not homeschool my daughters. Not because they couldn't learn, but because my patience sucks. I do not have the training in teaching math, reading and other "school" topics, and I really don't have the skills to work through the behaviors that result from my daughter's frustrations. Thankfully, we finally found placements where they are thriving.
If you are interested in homeschooling your own kids with special needs but want to know more about how to do it, I suggest you check out My Sweet Home School's great resource.
Overwhelmed? Suggestions Here.
Here's a post about what to do when you get overwhelmed with being a mom to a child with special needs. It's a hard life. Sometimes I forget how hard it is compared to other families. We've come so far that it takes a full on melt down to remind me how bad it used to be. Thankfully, those don't happen often anymore.
As for finding my people, we are going back to seeing a therapist who started working with my girl before he became a therapist. He's been part of her life since she was…….. 5? It's been a year or two now since he moved out of that job, but we get to see him again starting in August. He probably helped us as parents just as much as he helped my daughter. Read through the suggestions of what to do when you get overwhelmed over at Soldiers Wife Crazy Life.
If Looks Could Kill
This one hits hard. One of the biggest issues we've run into and that I've read countless times from other parents is that our kids don't "look" different, or sick, or special. The mom in this post acknowledges this not so silent discrimination from the public through talking about her own fear of people's reaction to her son's down syndrome.
Judgement disguised as sympathy is bad. Misunderstanding is what leads to judgment – or blatantly believing one person is not as worthy as another at their core. I've run into them both and it stings. Here's a heartfelt post from Sun Coast Momma that you should read.
Let me know if those subjects mean something to you, like they did for me.