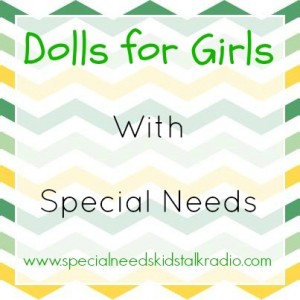 My 12 year old could spend all day on youtube watching toy reviews. She does if I don't make her step away from the computer. I know she's not the only one. But, wha't extremely cool about that is that she knows what she wants and, no, she doesn't want them all.
Last year saw some awesome toys hit the market too, and many of them are just what our kids will love even in 2014. In fact, my girl likes to find retro toys. She's aways showing me something from the 70's and 80's and asking if we can find one of those.
Dolls: After Christmas this year, we counted all of my daughter's dolls. She has 52 Barbie, Monster High and other similar style dolls! Before the dolls, she collected hot wheels cars. They both take up a lot of space! lol
My Little Pony and the Equestria Girls are big on her list. The My Little Pony Exclusive 12Pack Pony Collection Set Includes 6 Special Edition Ponies!
 Kids also get the collector cards with this pack, and consumers rave about the value of this as a gift. 
My Little Pony Equestria Girls Sunset Shimmer and Twilight Sparkle Figures
My Little Pony Equestria Girls – Rainbow Dash Deluxe Doll with Accessories
My Little Pony Equestria Girls – Fluttershy Doll with Accessory
When you're looking to buy dolls for your child, you have to know what age group you're looking to buy for because some of the more advanced dolls won't be right for little ones. With our kiddos, you also have to consider your child's mental or emotional age. My daughter's emotional age is probably more like an 8 or 10 year old.
With that said, there are different doll categories like fashion dolls, baby dolls, cloth dolls  and then the accessories for those gifts like dollhouses and cars, pools, clothes and a ton more options!
Cloth dolls are perfect for the littlest tot because they're safe and soft, so there are no bumps and bruises when your child plays with these. The Manhattan Baby Stella Doll
 is one of the most popular cloth dolls and it has some wonderful features not usually found in cloth options, such as the magnet sewn in behind her mouth that holds her pacifier in.
Manhattan Toy Baby Stella Sweet Sounds Doll
Manhattan Toy Baby Stella Boy by Manhattan Toy
Baby dolls that aren't cloth are always going to be intriguing to toddlers and older children. Both boys and girls like to play with baby dolls and they have both genders and multiples you can buy, too. 
The most popular this year is the Melissa and Doug Jenna doll. She's easy to clean with a simple wipe down, and you can even remove her clothes for a quick wash.
Jenna sucks her thumbs and pacifier and consumers love how realistic and sweet-smelling she is.

Melissa & Doug Jenna – 12″ Doll
Melissa & Doug Doll Diaper Changing Set
Melissa & Doug Annie – 12″ Drink and Wet Doll
Fashion dolls are the hottest item you can get if your child is past the toddler stage. Monster High Dolls
are where all the frenzy is this year and has been for quite awhile now.
The Monster High dolls have different lines, like the Travel Scaris
 set. The Jinafire Long Doll is the #1 most popular doll in this line right now. She's fabulous with her green hair and travel accessories. Skelita Calaveras is another most-wished for doll in this particular line.
In the same brand of Monster High, some of the hot options right now are the 13 Wishes dolls, including Howleen Wolf, Gigi Grant, and the Twyla Doll. Barbie sales are actually down a large amount thanks to the increase in Monster High sales. 
Monster High 13 Wishes Twyla Doll
Monster High 13 Wishes Gigi Grant Doll
Monster High Travel Scaris Skelita Calaveras Doll
It's no wonder dolls are still popular gifts for girls! Some of these are just plain awesome. My daughter was gifted a Monster High doll that even has color changing skin and the ability to draw and erase on her skin with water. It makes me almost want to play dolls with her.
Do you think dolls are appropriate for special needs girls? What about boys?