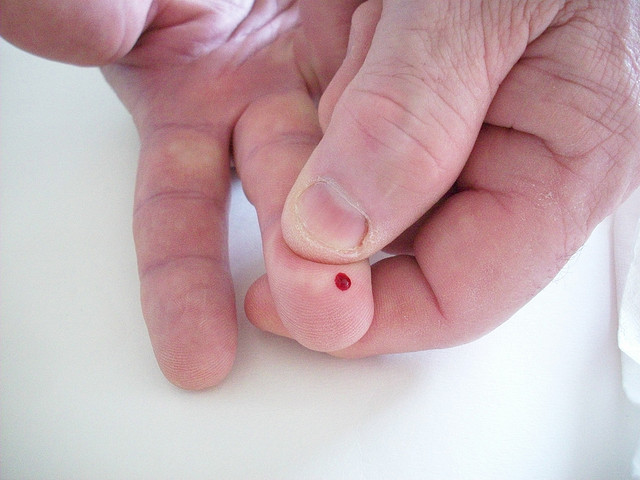 Why Food Changes Everything for Diabetes
A year ago, my autistic daughter was diagnosed with Type 2 diabetes, likely brought on in part due to one of her medicines used to treat for mood disorder. Ironic, no? Low or high blood sugars can bring on nasty behaviors, so, we aren't 100% sure which came first, but now that we are aware, we have changed what we eat.
However, The bad part is that the education the dietitian gave us, was to eat a carb laden diet. While, my sister in law, who is borderline diabetic, said to change up to a low-carb diet. It is what she had done, and it worked so well that she does not have to take meds of any kind and has avoided going over the line to a diabetic diagnosis.
According to many doctors, including Dr. Joseph Mercola, Dr. Michelle Magee, Dr. Caldwell Esselstyn, Dr. Neal Barnard, Dr. T. Colin Campbell, and others, you absolutely can and should use diet and exercise to reverse your Type II diabetes. In fact they claim that it will be better for you in the long run and that the worst thing you can do for Type II diabetics is give them insulin and other drugs.
Many people in the past considered this to be crackpot science but now with studies done by the National Institute of Health, it's becoming mainstream to realize that diet and exercise will reverse Type II diabetes (and a host of other health issues). But, no one said it's easy!
Understanding how the body works, resources
I was lucky enough to have my sister in law as a resource for everything diet related – recipes, how the body worked, ect. However, most of America is not so well hooked up and sadly, there is a LOT of misinformation on the internet, along with mixed information and several sides to any one story. I'm also lucky in that my autistic daughter will eat most things – fruits, veggies, and other things that typical autistic kids won't.
Food is the first thing and best thing you can control about your health. The National Institute of Health recommends a whole foods, plant-based diet, eliminating as much animal products and added fats from your diet as possible, as well as all forms of processed sugar and food to combat and reverse Type II diabetes. That is a bit of the mixed message I'm talking about.
Yes, processed foods are not going to be good for us. But, the first thing on the list for a diabetic person is to remove what makes the blood sugars spike and plummet, which is carbohydrates. I won't get into the whole scientific explanation of how carbs break down in the body and why a person with diabetes can't get it to break down. What I will explain is that carbohydrates break down into sugar – some fast, and some slower. So, by eliminating the fast processing carbs, your body doesn't experience the highs and lows, but finds it easier to maintain a healthy and even level over time when eating the slowly broken down carbs.
Many Type II diabetes sufferers find that they have normal blood glucose levels within a couple of months on the program depending on how overweight they were, or how unhealthy they were to start with. The great thing about eating this way is that you don't have to count calories, or go hungry. You can enjoy delicious dishes as long as they're made from unprocessed whole, plant-based foods.
"Let food be thy medicine and let they medicine be food." – Hippocrates
No insulin because of diet change
Some of the simple changes we've made in our house include, eating more (and mostly) healthy plant-based foods such as vegetables, legumes, nuts, seeds, and fruit. We have completely cut out wheat flour and only occasionally buy pre-made bread for anything. We have found substitutes for things like pasta, potatoes and breads. We still eat dairy, but use it in different ways now, like baking cheese slices to make chips, and using cheese to make bread mixed with almond meal. It has made the difference and we've managed without insulin for months now.
Eating this way is very pleasant and many people find, after an initial adjustment period, that they prefer it. The only two supplements you may need when eating a whole food, plant-based diet are vitamin B12 and vitamin D. Check with your doctor about these two supplements to be sure.
I'll be sharing some of the recipes we use and some of the resources I've found to have great recipes too for the low-carb and diabetic life-style.